---
Now showing (downstairs)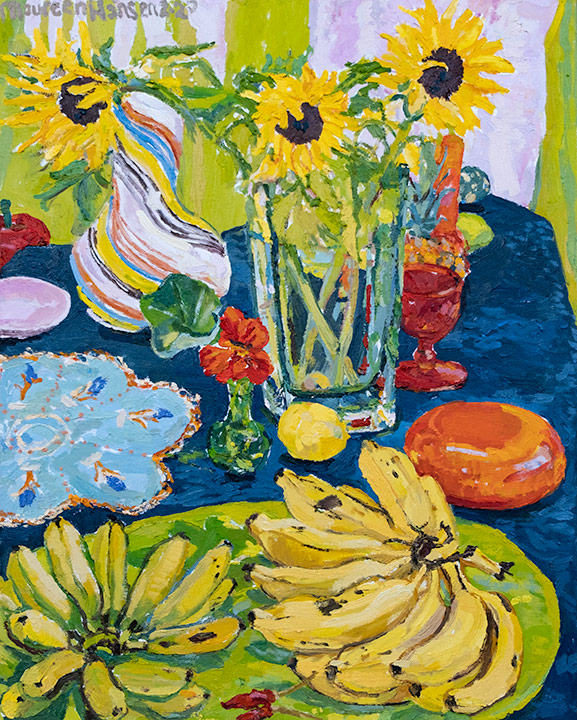 Maureen Hansen, Green & Gold Christmas 2020, Oil on canvas, 76 x 61 cm
XMAS Show 2020
Another big end of year art celebration.
Artists:
Ali Bezer
Clare Purser
David Jones
David Nixon
Domenica Hoare
Doreen Munn
Ian Smith
Jennifer Stuerzl
John Hockings
Kazumi Daido
Leigh Camilleri
Maureen Hansen
Mitch Donaldson
Nathan Shepherdson
Robert Mercer
Rose Moxham
Sandy Herberte​
Stephen Nothling
Susan Leway
Susie Hansen
Warren Palmer
Exhibition dates

4 December 2020 – 30 January 2021


~
Now showing (upstairs)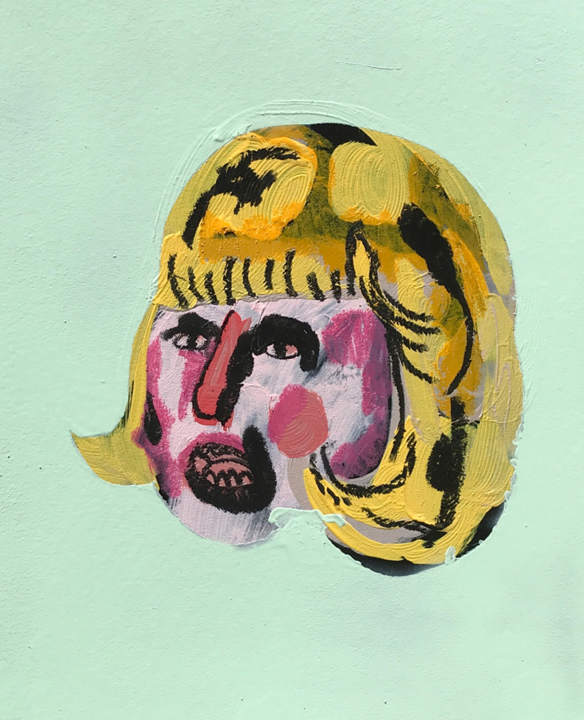 Jack Rogers, Beatles Fan. Festival Hall, 1964 2020, Acrylic and oil pastel on board, 60 x 45 cm
Fresh Coats
new work by

Benjamin Hale

Kate Nash

Jacob Boylan

Angelica Roache-Wilson

Jack Rodgers
Exhibition dates

4 December 2020 – 30 January 2021


---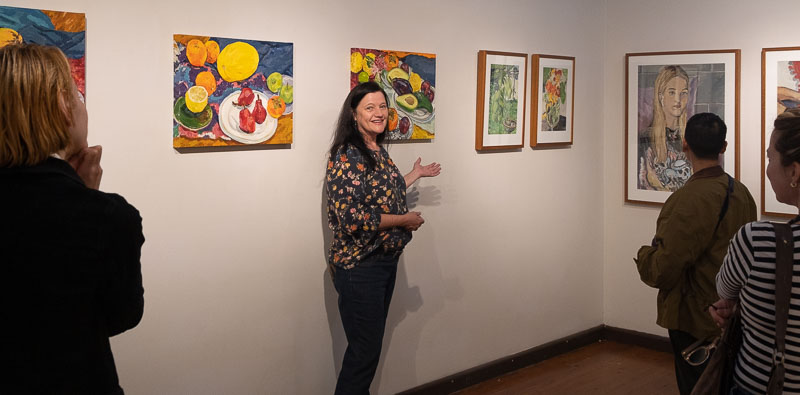 We are offering special bespoke bookings to meet the artists, view the show and help accommodate public interest in supporting the visual arts during our changing COVID constraints.
Book now for private, small group or virtual tours!
---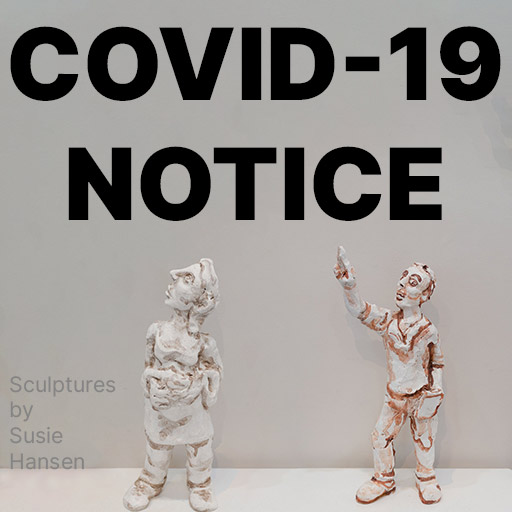 The gallery is still open to the public and staff are actively monitoring the situation.
Due to current COVID-19 restrictions of 1 person per 4sqm we need to limit the number of people per area. Each of the larges areas can safely accomodate 10 people at a time, with physical distancing.
We still have exhibitions for visitors to enjoy but will also provide more accompanying online resources to help inform enquiring minds. Information will also be posted to our usual mailing list and social media channels.
Until further notice, as a commercial private gallery we'll continue to assist remote indigenous communities and talented local artists that rely on your ongoing support to keep making art that contributes to our cultural identity and enriches us all.
We recommend following current government and professional medical advice on the issue of the pandemic itself.
Please show respect at all times by being aware of your personal wellbeing and that of others.
The gallery has increased it's regular schedule of cleaning and sanitising, and other provisions for visitors but cannot guarantee anything beyond current expectations.
If you wish a private viewing of artworks please ring to make an appointment.
We are trying our best to help artists, patrons and the general public in this difficult situation so please don't hesitate contacting the gallery on +61738915551 or email@wag.com.au if you have any enquiries.
---
Looking for a unique gift?
Our stockroom is overflowing with goodies to choose from!
Visit the gallery to view available works from our collection and previous exhibitions.
Did you know applicable* Australian small businesses can claim a 100% tax deduction on purchased artworks, up to a $150,000 limit on each piece?
NOTE: From 1st January 2021 this reduced to $1,000.
Please support local artists, remote communities and the creative industries simply by improving your workplace.
* It is advised to speak to a tax professional about your particular circumstances
---
Find out about upcoming news & events