---
Main Gallery
(Now showing)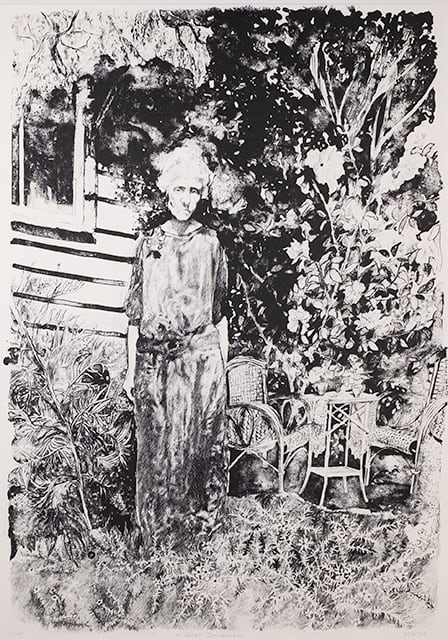 Domenica Hoare, Quiet conversation 2019, Lithograph (edition of 20), 92 x 68 cm
DOMENICA HOARE
Quiet Conversation
My grandfather loved to take photographs. He was an amateur photographer and built his own darkroom in an old storeroom under the house. Through the photographs he took across many decades, he chronicled periods of his life and those of his family. As a result, there is a rich vein of archival family photographs which is now mine to explore. I've spent many enjoyable moments looking through photographs that my grandfather took, as well as those taken by his predecessors, stretching back to 1901.

Black and white photographs appeal to me and I tend to draw in black and white as I like the dramatic quality that this provides. In this quiet conversation with the photograph, I am engaging on one level with my family history; yet I am also making work that is new, of me, and of now.

I think it is significant that I use archival family photographs and ones I've taken myself rather than photos I've found elsewhere. There is an intimacy to this; a personal connection to unravel. I am personally invested in them and that matters to my art. – Domenica Hoare
Opening event
Saturday afternoon 14 May from 3pm
Exhibition dates
14 May – 11 June 2022
---
WAG.GALLERY
CONTEMPORARY LEASE SPACE
Gallery 3
(Now showing)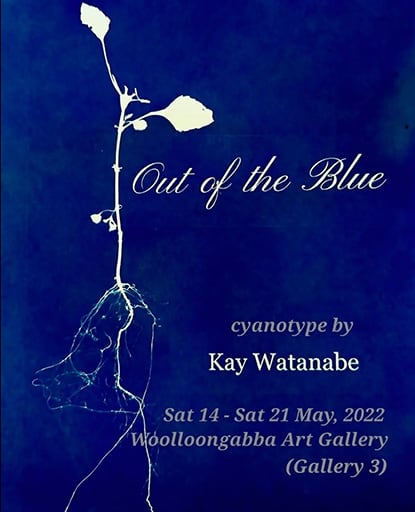 KAY WATANABE
Out of the Blue
Due to the Covid-19 global pandemic, normally Brisbane based Kay stayed in her birthplace of Tokyo for nearly two years between 2020 and 2021. During this time, she created many artworks using different media, and this show will feature some of her cyanotype works she made in Japan.
Opening event
Saturday afternoon 14 May from 3pm
Exhibition dates
14 May – 21 May 2022
---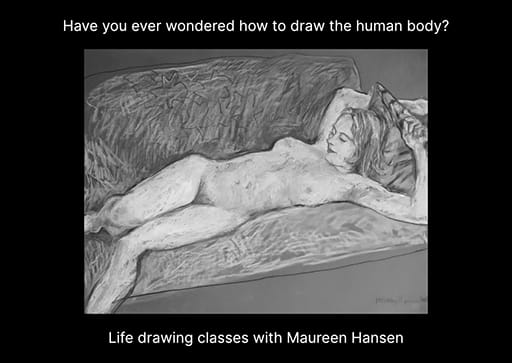 CLICK HERE FOR MORE INFORMATION
---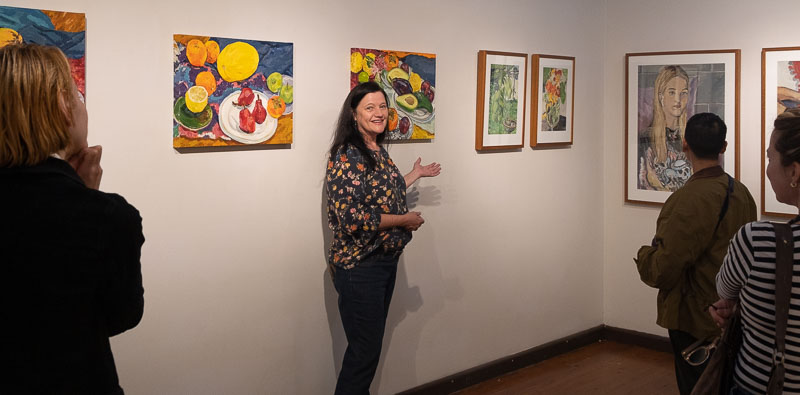 We are offering special bespoke bookings to meet the artists, view the show and help accommodate public interest in supporting the visual arts during our changing COVID constraints.
Book now for private, small group or virtual tours!
---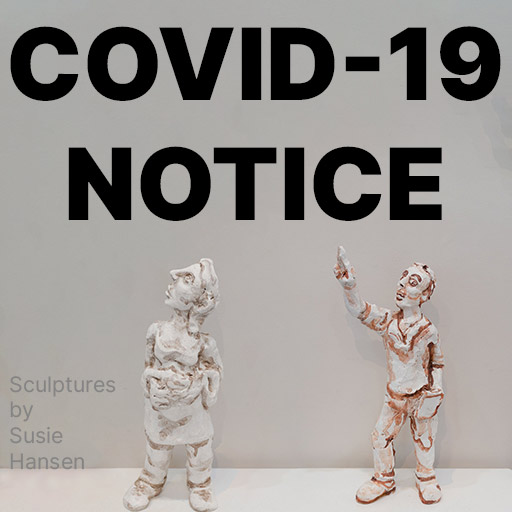 The gallery is still open to the public and staff are actively monitoring the situation.
We still have exhibitions for visitors to enjoy but will also provide more accompanying online resources to help inform enquiring minds. Information will also be posted to our usual mailing list and social media channels.
Until further notice, as a commercial private gallery we'll continue to assist remote indigenous communities and talented local artists that rely on your ongoing support to keep making art that contributes to our cultural identity and enriches us all.
We recommend following current government and professional medical advice on the issue of the pandemic itself.
Please show respect at all times by being aware of your personal wellbeing and that of others.
The gallery has increased it's regular schedule of cleaning and sanitising, and other provisions for visitors but cannot guarantee anything beyond current expectations.
If you wish a private viewing of artworks please ring to make an appointment.
We are trying our best to help artists, patrons and the general public in this difficult situation so please don't hesitate contacting the gallery on +61738915551 or email@wag.com.au if you have any enquiries.
---
Looking for a unique gift?
Our stockroom is overflowing with goodies to choose from!
Visit the gallery to view available works from our collection and previous exhibitions.
Did you know applicable* Australian small businesses can claim a 100% tax deduction on purchased artworks, up to a $150,000 limit on each piece?
Please support local artists, remote communities and the creative industries simply by improving your workplace.
* It is advised to speak to a tax professional about your particular circumstances
---
Find out about upcoming news & events