---
Main Gallery
(Now showing)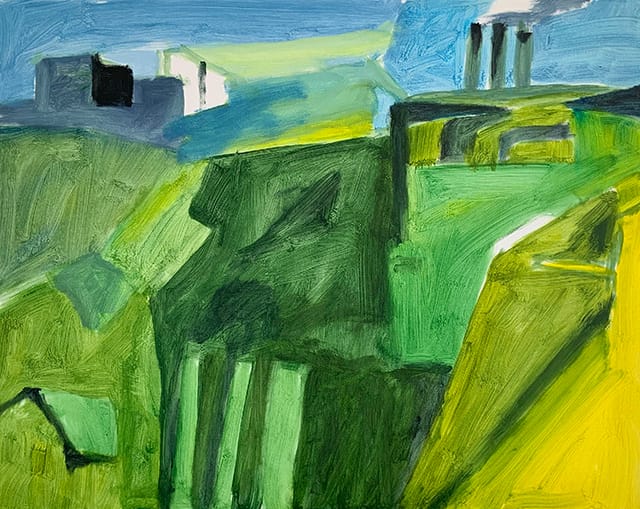 John Hockings, Canefield with chimneys 2021, Acrylic on canvas, 60 x 75 cm
JOHN HOCKINGS
Cane Coast
Late in 2020, my wife and I left our place near Fraser Island and headed north, with boat in tow, to do some fly fishing and collect ideas for my next paintings. We ended up being away for five weeks with some extended time around Turkey Beach and even more around Hinchinbrook and the Palm Islands group.
These days all this is cane country mainly, caught between the dividing range to the west and the coastal edge of reef and islands, criss-crossed by a million creeks, rivers and estuaries. This is no longer pristine nature by any means, though that peeks through when it can. Mainly it's agricultural land, bright and colourful, with its raw green canefields and deep red and deep brown soils. And out to the east float hazy islands, silhouetted in the humid and cloud-strewn air of the hot tropics.
For those not in the know, both landscapes, the land and the sea, are meshed with all kinds of mysterious paraphernalia associated with the industries they contain – farm machinery, cane tramways, giant sheds and wharves, trucks and trawlers, windmills and chimneys.
The paintings which have been coming out of this trip draw on these intersections of natural landscape and human intervention. They don't come from sketches or reflect actual viewpoints. Rather they are re-assemblies of things which have appealed or are remembered.
John Hockings 2021
Exhibition dates

3 July – 7 August 2021
---
wag.gallery
contemporary lease space
Upstairs & Bar Galleries
(Coming soon)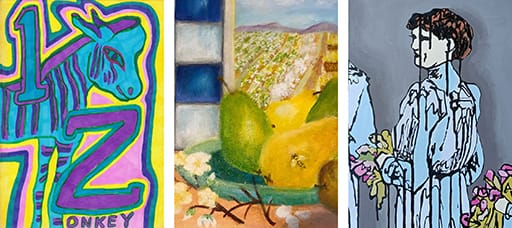 DAVID SPOONER, SHERRY BLACK & SHAUN WESTON
Time Travellers
This exhibition maps how three artists travel through time. David Spooner exhibits daily drawings to reveal an entire year over 366 pages. Sherry Black marvels at the oddities of the past, exposing fatal practices of bygone fashions. Shaun Weston contemplates our individual timelines and how we commemorate key life events with flowers.
Opening event (Click here to RSVP)
Saturday Afternoon, 7 August, 4:00 - 7:30 pm
Exhibition dates
4 August - 14 August 2021
---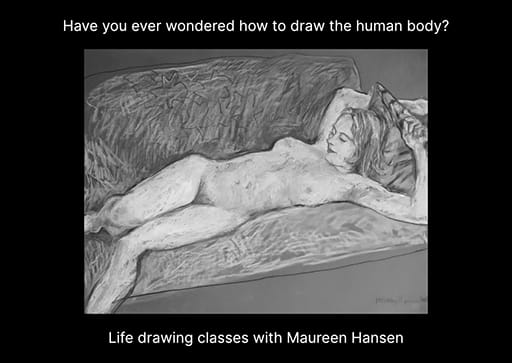 Now taking bookings for session #2
CLICK HERE FOR MORE INFORMATION
---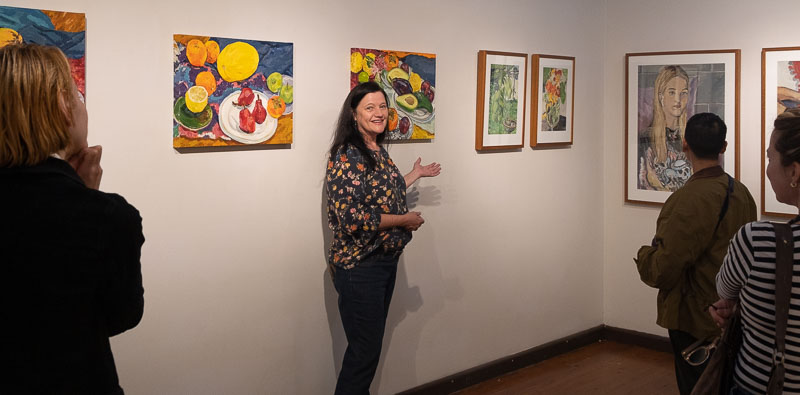 We are offering special bespoke bookings to meet the artists, view the show and help accommodate public interest in supporting the visual arts during our changing COVID constraints.
Book now for private, small group or virtual tours!
---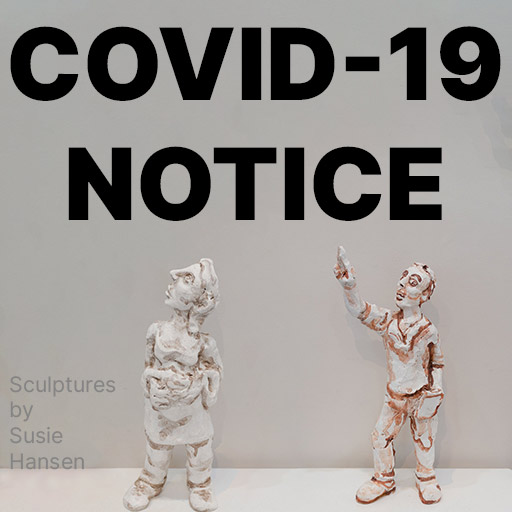 The gallery is still open to the public and staff are actively monitoring the situation.
Due to current COVID-19 restrictions of 1 person per 4sqm we need to limit the number of people per area. Each of the larges areas can safely accomodate 10 people at a time, with physical distancing.
We still have exhibitions for visitors to enjoy but will also provide more accompanying online resources to help inform enquiring minds. Information will also be posted to our usual mailing list and social media channels.
Until further notice, as a commercial private gallery we'll continue to assist remote indigenous communities and talented local artists that rely on your ongoing support to keep making art that contributes to our cultural identity and enriches us all.
We recommend following current government and professional medical advice on the issue of the pandemic itself.
Please show respect at all times by being aware of your personal wellbeing and that of others.
The gallery has increased it's regular schedule of cleaning and sanitising, and other provisions for visitors but cannot guarantee anything beyond current expectations.
If you wish a private viewing of artworks please ring to make an appointment.
We are trying our best to help artists, patrons and the general public in this difficult situation so please don't hesitate contacting the gallery on +61738915551 or email@wag.com.au if you have any enquiries.
---
Looking for a unique gift?
Our stockroom is overflowing with goodies to choose from!
Visit the gallery to view available works from our collection and previous exhibitions.
Did you know applicable* Australian small businesses can claim a 100% tax deduction on purchased artworks, up to a $150,000 limit on each piece?
Please support local artists, remote communities and the creative industries simply by improving your workplace.
* It is advised to speak to a tax professional about your particular circumstances
---
Find out about upcoming news & events