Now showing
(downstairs)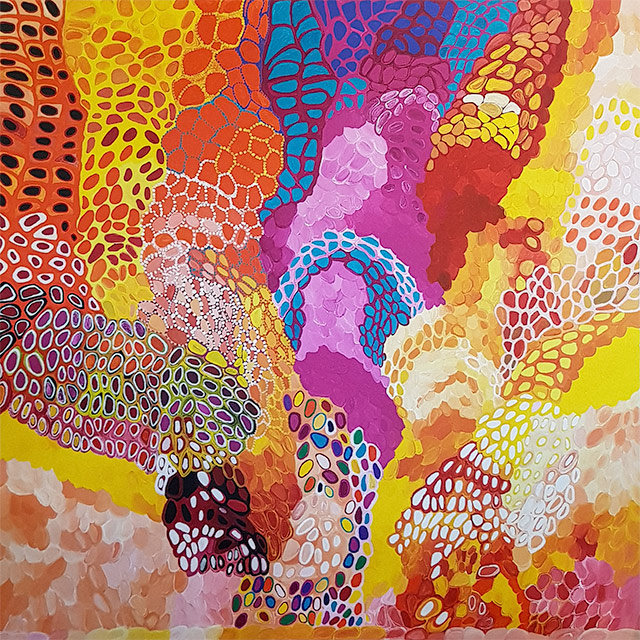 Amanda Jane Gabori
Dulka ("Country")
"I paint because I love it and I love My Country. It's a very special place with lots of good and not so good memories.
The rocks of My Country are in my paintings and the colours of My Country are there too.
Dibirdibi, the River Rock Cod, is my Dad's Totem and I paint the scales that cover his body to keep connection with him and to keep the story alive. This is a sacred Totem with lots of importance."
~ Amanda Jane Gabori
Attending the opening event will be the Art Centre Manager, JM John Armstrong.
Due to 'sorry business' there will be a closing event attended by Amanda, her daughter and JM John Armstrong.
Opening event
Saturday afternoon, 8 September 3pm – 6pm
Closing event
Saturday afternoon, 29 September 3pm – 6pm
Exhibition dates
4 September – 29 September 2018
~
wag.gallery
contemporary lease space
Now showing

(upstairs)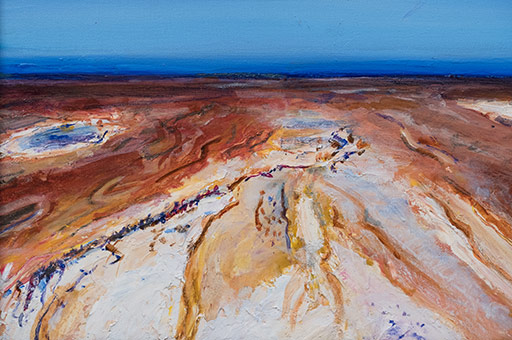 Wim de Vos
Eyre Aerial

This exhibition is of a two day journey over lake Eyre and surrounds during 2011.
This journey was one of wonder and inspired me to paint some 30 works in varying sizes, pertaining to
this dynamic and unique landscape with all its diversity and wonder.
It was crucial to be, like a soaring bird, observing and recording all that surrounded me.
The small aeroplane would dive and climb to reveal the many shapes, textures and colours.
The journey has presented me with refined structural elements as well as uninhibited mark making.
Also, for me there is always the sense of sound in works created.
In this case the sounds are encapsulated in the composition of the paintings and layers of paint applied.
~ Wim de Vos
Exhibition to be opened by Doug Murphy QC
Opening event
Saturday afternoon, 8 September 3pm – 6pm
Exhibition Dates
4 September – 15 September 2018
---

Need framing or restoration work done?
Available Tuesday - Friday, our professional, trade qualified custom framer is here to help preserve and present your favourite mementoes and artworks for a fair price. She compliments the range of artist services we already offer.
---
Looking for a unique gift?
Our stockroom is overflowing with goodies to choose from!
Visit the gallery to view available works from previous exhibitions.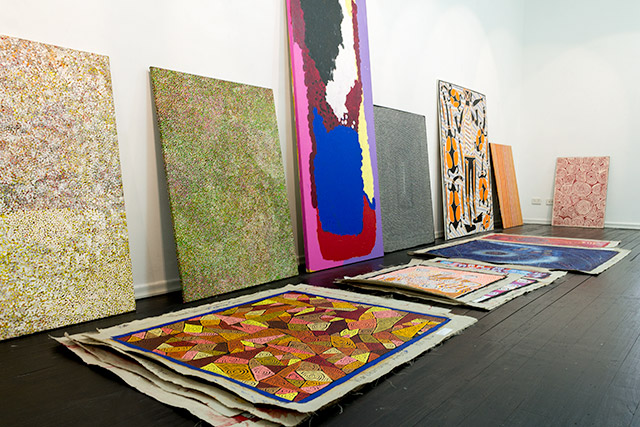 Did you know applicable* Australian small businesses can claim a 100% tax deduction on purchased artworks, up to a $20,000 limit on each piece?
Please support local artists, remote communities and the creative industries simply by improving your workplace.
* It is advised to speak to a tax professional about your particular circumstances
---