Now showing
(downstairs)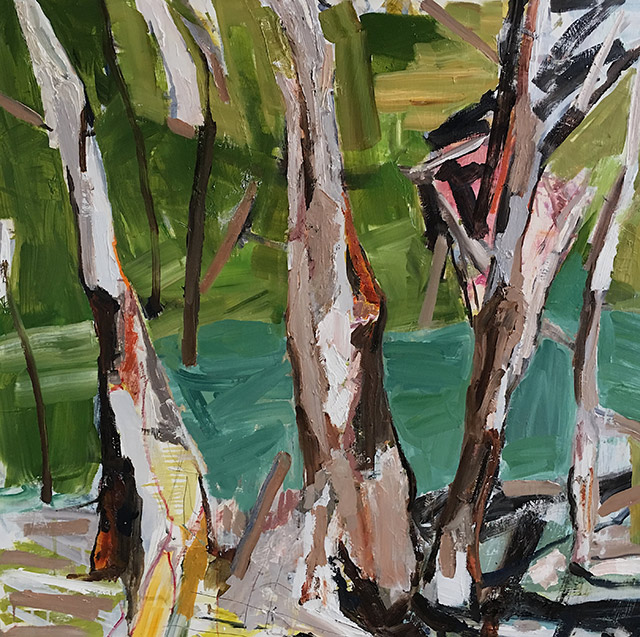 © Clare Purser
Clare Purser
Between Land & Sea
Clare Purser presents her solo exhibition of new plein air and studio paintings celebrating Brisbane's most iconic natural sites, including areas such as Mt Cotton, the Glasshouse Mountains and Lota Creek; all viewed through Clare's uniquely expressive interpretation of landscape. It is an evocative and emotive celebration of Brisbane's unique, surrounding sub–tropical scenery.
Opening
Friday night, 1 September 6pm – 8pm
Exhibition Dates
29 August – 23 September 2017
Artist Talk
Saturday afternoon, 23 September from 3pm
~
(downstairs)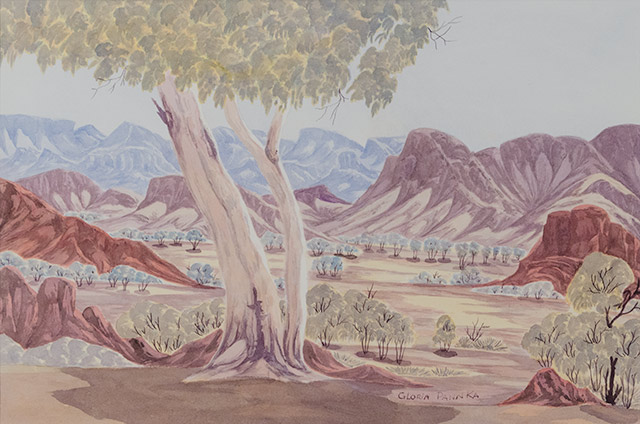 © Gloria Pannka
Iltja Ntjarra (Many Hands) Art Centre
'PMARA NURNAKANHA PARTA-KURTA'
Our Place With Hills
Iltja Ntjarra (Many Hands) Art Centre present a selection of watercolours and prints by descendants and kin relatives of Albert Namatjira.
To coincide with the Queensland premiere of Namatjira Project (a documentary created by Big hART with the Namatjira family), renowned members of the Hermannsburg School of Art, Lenie Namatjira and Gloria Pannka are in Brisbane as honorary visitors.
The artists will be present for the exhibition opening and everyone is welcome to attend.
Opening
Monday night, 28 August 6pm – 8pm

Exhibition Dates
15 August – 23 September 2017
---
Need framing or restoration work done?
Available Tuesday - Friday, our professional custom framer is here to help preserve and present your favourite mementoes and artworks for a fair price. She compliments the range of artist services we already offer.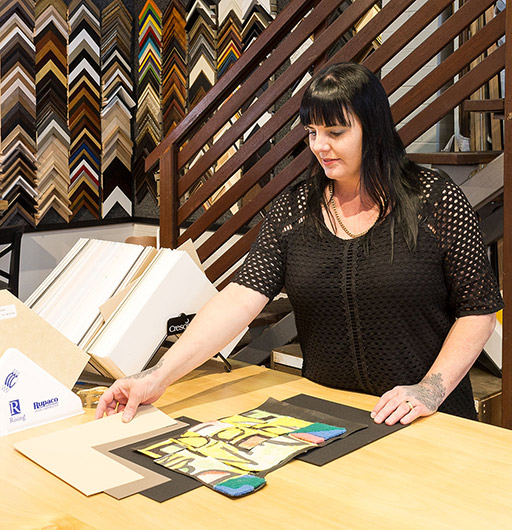 ---
Looking for a unique gift?
Our stockroom is overflowing with goodies to choose from!
Visit the gallery to view available works from previous exhibitions.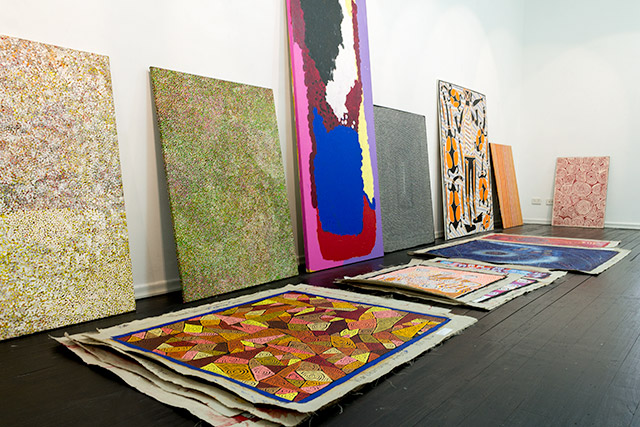 Did you know applicable* Australian small businesses can claim a 100% tax deduction on purchased artworks, up to a $20,000 limit on each piece?
Please support local artists, remote communities and the creative industries simply by improving your workplace.
* It is advised to speak to a tax professional about your particular circumstances
---