Now showing
(downstairs)

Ngalmun Lagau Minaral
(Moa Arts)
Malu Mabaigal
Seafaring People
Malu Mabaigal – Seafaring People is the latest exhibition from Moa Arts (Ngalmun Lagau Minaral).
The exhibition, a collection of works on paper and woven objects, showcases the cultural stories and unique way of life of the Mualgal people from Moa Island in the Torres Strait.
The Mualgal people, known by locals as Italgal, are the Traditional Owners of the island and refer to the island as 'Mua'. The Mulgal people are saltwater people, their way of life is intrinsically linked to the sea. The artists from Moa Island, seafaring people with deep connections to sea, land and sky, draw inspiration from ancestral stories, animal totems and spirit beings.
Malu Mabiagal – Seafaring People highlights the ability of artists from Moa Island to produce innovative contemporary artworks whilst also maintaining traditional art making practices and preserving their cultural heritage.
Artists:
Danie Savage
David Bosun
Fiona Elisala
Flora Taylor
Flora Warria
Jeanon Baira
Maria Ware
Paula Savage
Solomon Booth
Victor Motlop
Opening event
Friday night, 5 October 6pm – 8pm
Exhibition dates
2 October – 3 November 2018
---
wag.gallery
contemporary lease space
Now showing
(upstairs)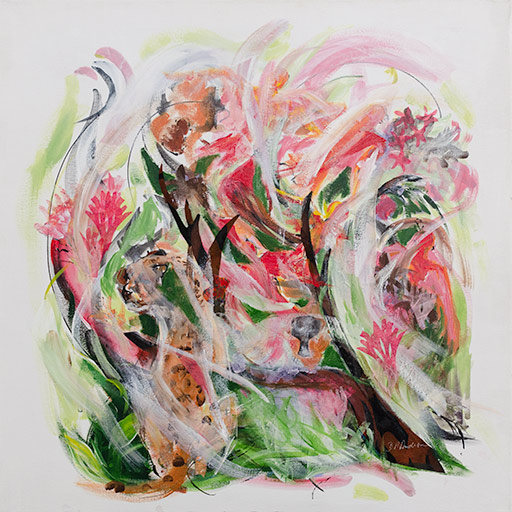 Debbie Anderson
Helix
My solo exhibition is dedicated to the celebration of life, of beginnings, and of all things.
In Chinese philosophy, all matter contains Chi energy and in this show I express that belief.
My influences are Nature, colour, family stories, and my personal journey.
Debbie Anderson 2018
Opening event
Saturday afternoon, 20 October 3pm – 6pm
Exhibition dates
16 October – 27 October 2018
---

Need framing or restoration work done?
Available Tuesday - Friday, our professional, trade qualified custom framer is here to help preserve and present your favourite mementoes and artworks for a fair price. She compliments the range of artist services we already offer.
---
Looking for a unique gift?
Our stockroom is overflowing with goodies to choose from!
Visit the gallery to view available works from previous exhibitions.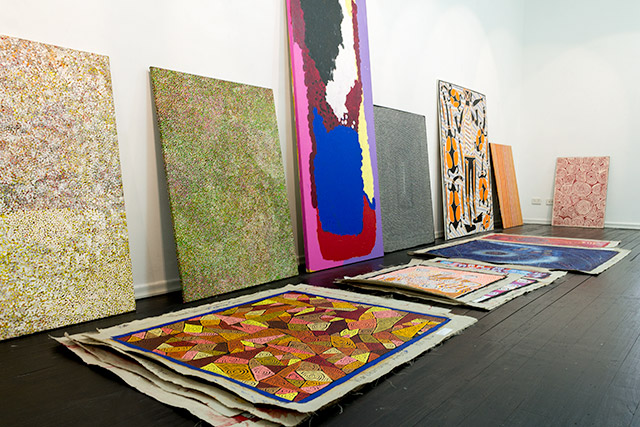 Did you know applicable* Australian small businesses can claim a 100% tax deduction on purchased artworks, up to a $20,000 limit on each piece?
Please support local artists, remote communities and the creative industries simply by improving your workplace.
* It is advised to speak to a tax professional about your particular circumstances
---