Now showing 
(downstairs)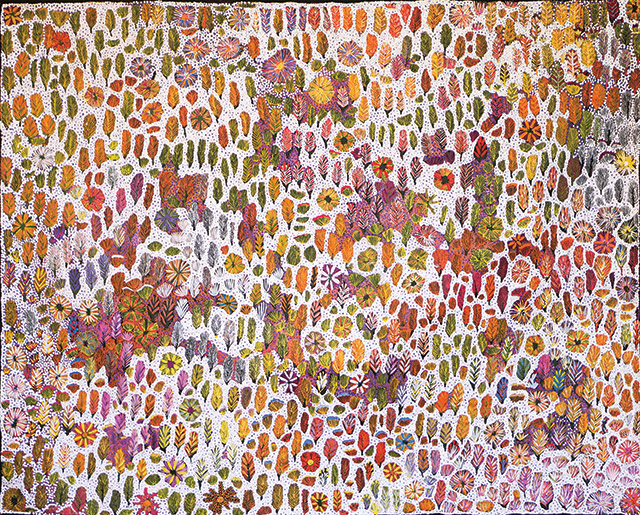 Artists of Ampilatwatja
Mwerr-angker Alpert
(Pretty Flower)
Artists of Ampilatwatja return to Brisbane with their distinctive paintings of Central Australia. These artists combine fine dot paintings with a figurative style featuring flowers and bush medicine flora from their surrounding country.
Kathleen Nanima Rambler, Ada Pula Beasley and art centre manager, Caroline Hunter, will be in Brisbane for a artist talk on Saturday afternoon, 22 June 3pm – 6pm.
Opening Event
Saturday afternoon, 8 June 3pm – 6pm
Artist talk
Saturday afternoon, 22 June 3pm – 6pm
Exhibition Dates
7 June – 29 June 2019
---
Looking for a unique gift?
Our stockroom is overflowing with goodies to choose from!
Visit the gallery to view available works from our collection and previous exhibitions.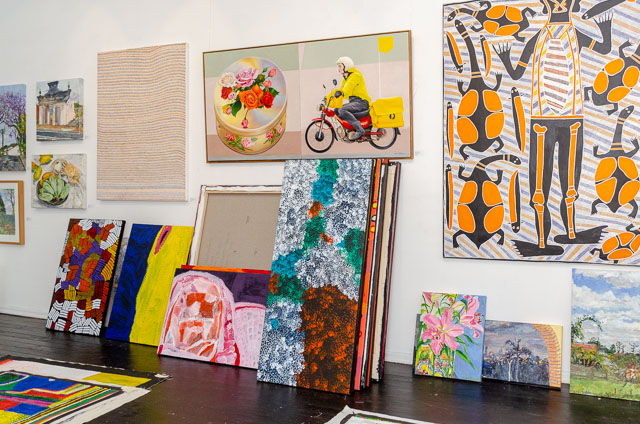 Did you know applicable* Australian small businesses can claim a 100% tax deduction on purchased artworks, up to a $30,000 limit on each piece?
Please support local artists, remote communities and the creative industries simply by improving your workplace.
* It is advised to speak to a tax professional about your particular circumstances
---