Flash Flood Art Sale! 
The staff here at WAG have all been deeply moved by the ongoing flood relief effort in North Queensland and have decided to team up with the GIVIT charity organisation (www.givit.org.au) to assist in the best way we can. Until the end of March, 10% of all sales of our stockroom items and previous consignment artworks will be donated to GIVIT, to directly help those in need. Many of the artworks are from remote art centres so you could end up supporting two communities at a time. We are also making available a few special items from our stockroom collection so please help with the Queensland Flood Appeal. 
A special opening event with guest speaker Juliette Wright OAM (Founder / Director of GIVIT) will be held Friday night, 22nd February from 6pm.
Sale Dates
19 February – 2 March 2019
Opening Event
Friday night, 22nd February 6pm - 8pm
~
Now showing
(downstairs)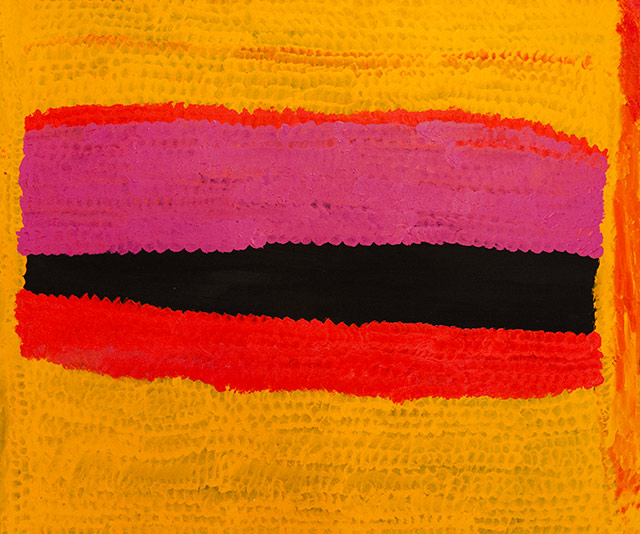 Netta Loogatha
Bilmee, Dog Story Place
Birrmuyingathi Maali Netta Loogatha was born 1942 on Bentinck Island, Queensland, at a place on the northern side called Bilmee. She is proudly one of the predominant senior artists at Mornington Island Arts, where the bright tropical palette in her works capture the essence of island life.
"I paint the story places, all different places, true story places. We learned these from the old people. We learned what's not for touching. They tell us what it means. We do this so we can pass these stories down to our grandchildren while we're still alive. They love to hear our stories because of the olden time Dreamtime stories and dancing. There are lots of things that I remember to tell in stories. I am happy to show other people My Country and Culture." Netta Loogatha
Exhibition Dates
8 February – 2 March 2019
---
wag.gallery
contemporary lease space
Coming soon (popup)

Karen Stephens
Composing Light (Olley's Horizon)
In my window of vision, I arrange objects within the landscape as still life compositions. I invite my viewer to experience the traces of vibrancy and fleeting moments of joy created by the gradual change in environmental conditions and sunlight across the Tweed Valley, NSW. Painting gives substance to this movement in the landscape, a captivating moment where the shadows that visit the objects come together and eventually fall apart like a song fading at the mercy of time.
Exhibition Opening & Drinks with the artist
Saturday 23 February 2019
3pm - 6pm
(One Day Pop Up Exhibition Only)
---

Need framing or restoration work done?
Available Tuesday - Friday, our professional, trade qualified custom framer is here to help preserve and present your favourite mementoes and artworks for a fair price. She compliments the range of artist services we already offer.
---
Looking for a unique gift?
Our stockroom is overflowing with goodies to choose from!
Visit the gallery to view available works from previous exhibitions.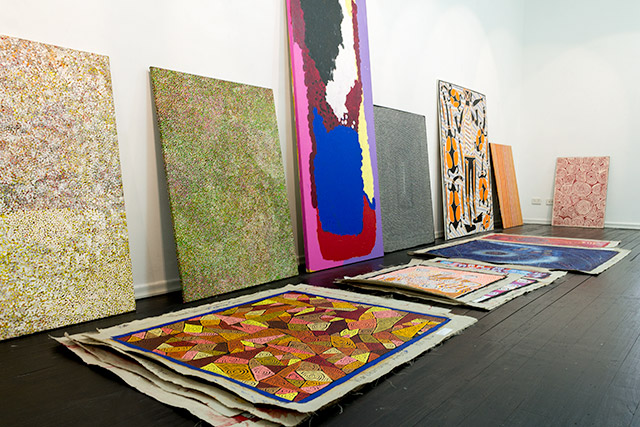 Did you know applicable* Australian small businesses can claim a 100% tax deduction on purchased artworks, up to a $20,000 limit on each piece?
Please support local artists, remote communities and the creative industries simply by improving your workplace.
* It is advised to speak to a tax professional about your particular circumstances
---