Now showing
(upstairs)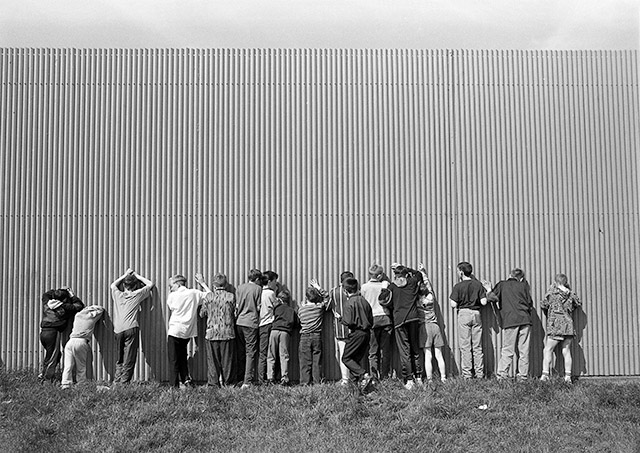 Belfast Conflict to Peace

A Powerful Photographic Exhibition that depicts almost four decades of the turbulent history of Irish society in conflict and the arduous path to peace by Frankie Quinn & Sean McKernan.
Acclaimed Belfast Photographers Frankie Quinn & Sean McKernan have primarily worked as independent documentary photographers over the past 35 years nationally and internationally.
In 1983 they helped established the North of Ireland's principle Social Photography project 'Belfast Exposed'. Frankie currently directs the Belfast Archive Project, preserving the rich photographic heritage of his native city. His acclaimed 25 year project to document the Peace-walls that still divide the Catholic and Protestant communities of Belfast continues with some new work being exhibited in Brisbane. He holds an MFA in photography from the University of Ulster.
In October 2018 Sean curated The Exposed 35th Anniversary Photography Exhibition and his most international project entitled "Red Noses Palestine" highlighted the challenging work of Clown Doctor's working throughout Palestine in children's hospitals.
Sean & Frankie return to Australia having exhibited there in 1991.
Opening Event
Friday night, 18 January 6pm – 8pm
Artist Talk
Saturday afternoon, 19 January 3pm – 4pm
Exhibition Dates
15 January – 2 February 2019
~
Now showing
(downstairs)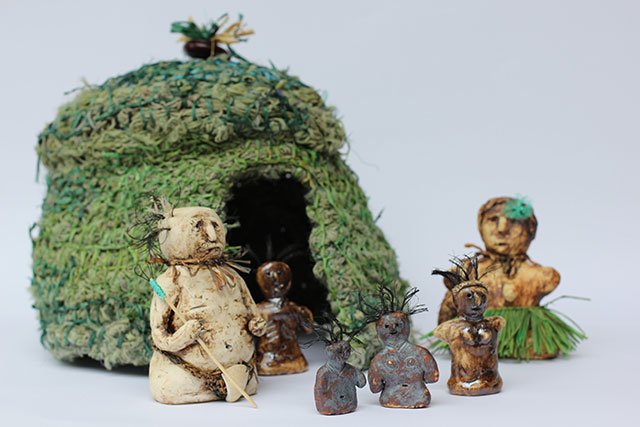 Erub Arts
Yumpla – everybody together
Torres Strait stories, song and dance are powerful – like the waves, tide and wind that surround their island homes. Erub (Darnley Island) in the far north east of Torres Strait, Queensland is home to 400 Erubam le (people). Erub artists present the exhibition Yumpla – everybody together, highlighting their stories and connections to the past in their foundational mediums of wood fired clay and charcoal drawings.
Exhibition dates
4 December – 2 February 2019 (extended)
---

Need framing or restoration work done?
Available Tuesday - Friday, our professional, trade qualified custom framer is here to help preserve and present your favourite mementoes and artworks for a fair price. She compliments the range of artist services we already offer.
---
Looking for a unique gift?
Our stockroom is overflowing with goodies to choose from!
Visit the gallery to view available works from previous exhibitions.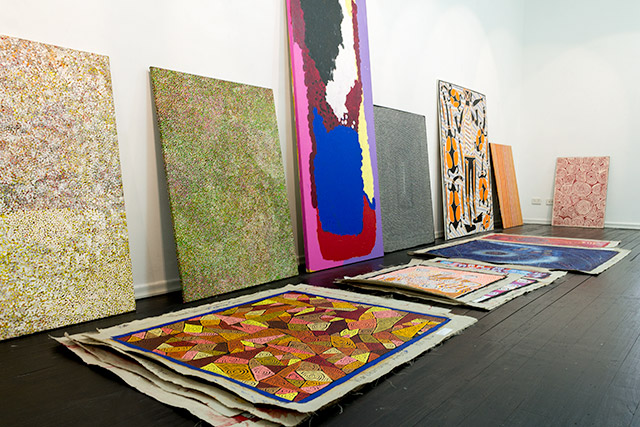 Did you know applicable* Australian small businesses can claim a 100% tax deduction on purchased artworks, up to a $20,000 limit on each piece?
Please support local artists, remote communities and the creative industries simply by improving your workplace.
* It is advised to speak to a tax professional about your particular circumstances
---