Current Exhibitions
(Main Gallery)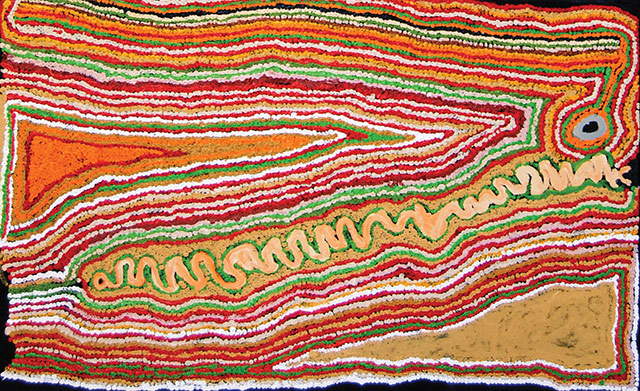 © Jimmy Donegan
Ngaaykulam-Patju Tjamuku Kapiliku Jurkurpa
(Our Grandfather and Grandmothers Stories)
featuring
Papulankutja Artists
Opening
Friday, 12 September 6.00pm – 9.00pm
Exhibition Dates
2 September ~ 4 October 2014
Located in a small community at the base of the Blackstone Ranges, Western Australia,
these paintings are rich in stories emanating from their sense of history, culture and place.
The opening will be attended by artists Anawari Mitchell and Jennifer Mitchell, with art centre manager Jane Avery.
---
---


Please join our mailing list.