Now showing
(downstairs)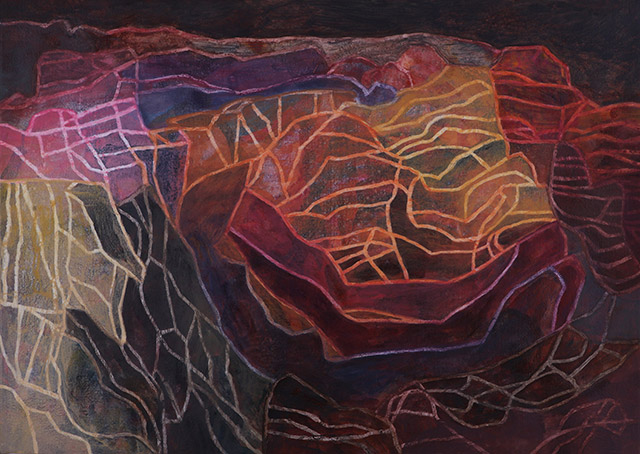 © Ross Booker
Ross Booker
Tracing Time
Brisbane artist Ross Booker's exhibition of paintings and drawings is based on his regular excursions into central Australia, the Kimberley and the Flinders Ranges. Tracing Time refers to the geological deep time that he depicts in his work; the formation of the ranges, cliffs and gorges of these ancient Australian landscapes.
Opening
Saturday afternoon, 28 October 3pm – 6pm
Artist Talk
Saturday afternoon, 4 November 3pm – 6pm

Exhibition Dates
24 October – 18 November 2017
---
Need framing or restoration work done?
Available Tuesday - Friday, our professional, trade qualified custom framer is here to help preserve and present your favourite mementoes and artworks for a fair price. She compliments the range of artist services we already offer.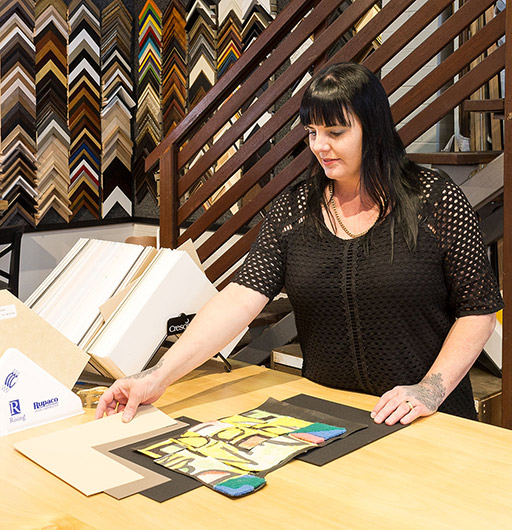 ---
Looking for a unique gift?
Our stockroom is overflowing with goodies to choose from!
Visit the gallery to view available works from previous exhibitions.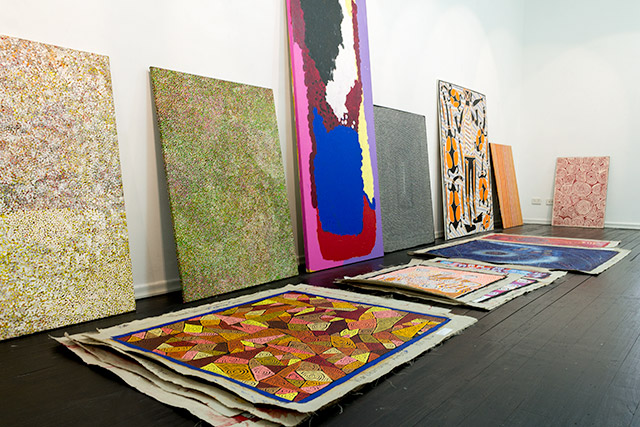 Did you know applicable* Australian small businesses can claim a 100% tax deduction on purchased artworks, up to a $20,000 limit on each piece?
Please support local artists, remote communities and the creative industries simply by improving your workplace.
* It is advised to speak to a tax professional about your particular circumstances
---