Now showing

(downstairs)

© Lyndsay Bird

Divine Geometry
featuring Freddy Jones, Lily Sandover, David Ross, Greeny Purvis, Lyndsay Bird, Paddy Club, Lenny Jones, Lily Morton, Daisy Moss, Doris Elkedra & Minnie Apwerl
Opening
Friday, 9th September 6pm – 9pm
Exhibition Dates
6th September ~ 1st October 2016
The Sandover river runs through the heart-lands of the Alyawarr, it's wide sandy bed and deep rooted river gums have long been a trading route and hunting grounds for the Alyawarr; like a snake, this dry river bed, winds it way across the land.
The journey's of the Ancestors, their deeds and resting places also criss-cross this country, paths that are sacred, marking the land in a divine geometry of ancient stories and myths.
Caterpillar, Possum, Bush Plum, Kangaroo and Emu, Dingo and Echidna each with it's own story and sign; the mark of all life, sits upon a canvas of red earth, where all journey's are recorded.
Narayan Kozeluh 2016
Reflections of an Art Advisor Essay (PDF)
---
wag

.gallery
Exhibitions in our contemporary lease space
Now showing
(upstairs)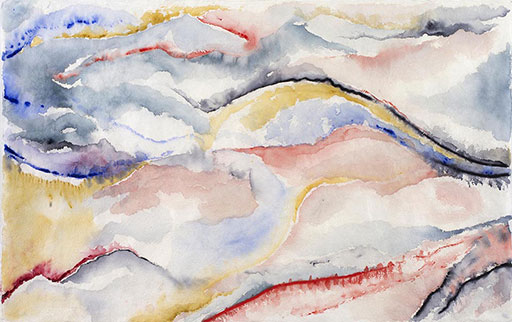 © Georgina Hooper
Renga
Collaborative Poetry
An exhibition of textiles, fashion & art
featuring Georgina Hooper & Masayo Yasuki
Opening
Friday, 23rd September 6pm – 8pm
Exhibition Dates
20th September ~ 1st October 2016
---
Looking for a unique gift?
Our stockroom is overflowing with goodies to choose from!
Visit the gallery to also view available works from previous exhibitions.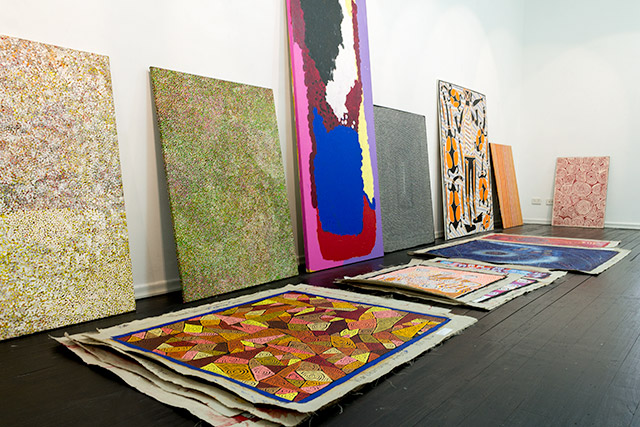 ---