Now showing
(Downstairs)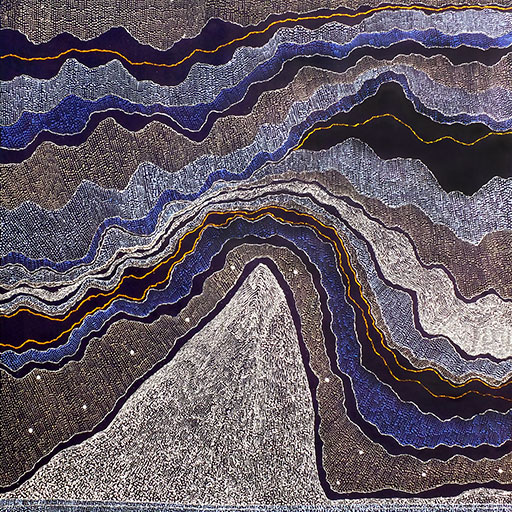 © Julie Nangala Robertson
Yuendumu Jukurrpa

Warlukurlangu Artists of Yuendumu

Established in 1985, Warlukurlangu Artists' Art Centre is recognised as one of the most active and important centres in desert art. Beautiful bright colours and intricate patterns mix to illustrate the complex relationships told in their dreaming stories (Jukurrpa).
Opening
Friday night, 31st July 6 – 9pm
Exhibition Dates
28 July ~ 29 August 2015

~
(Upstairs)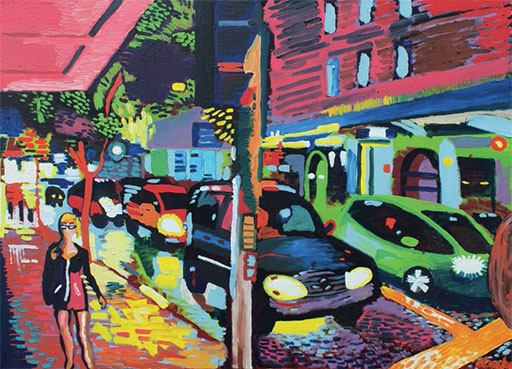 © Nick Drake
Nightcrawler

Nick Drake
"I really am turning into a moth. The light on my phone keeps me searching for truth in all the wrong places..." ~ Nick Drake
Nick Drake considers the urban landscape of Brisbane — and the people who occupy it — with distrust and intrigue. Sourcing visual material for his paintings with his smart-phone during late night misadventures in the city, Drake specifically pursues and captures images of people he believes to be 'letting their hair down or who are up to no good.' ~ essay extract by Nicole Gillard
Opening
Friday night, 7 August 6 – 9pm
Artist Talk
Saturday afternoon, 8 August 2.00pm onwards
Exhibition Dates
4 August ~ 15 August 2015
---
wag

.gallery
Exhibitions in our contemporary lease spaces
Coming soon
(Upstairs)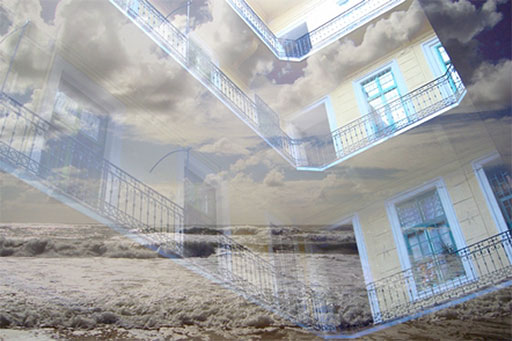 © Sue Rado
Changing Perspective

Sue Rado
Opening 
by Ika Sipos (President, Cultural Council of Hungarians in Qld)
Friday night, 21 August 6 – 9pm
Exhibition Dates
18 August ~ 29 August 2015
---
Looking for a unique gift?
Our stockroom is overflowing with goodies to choose from!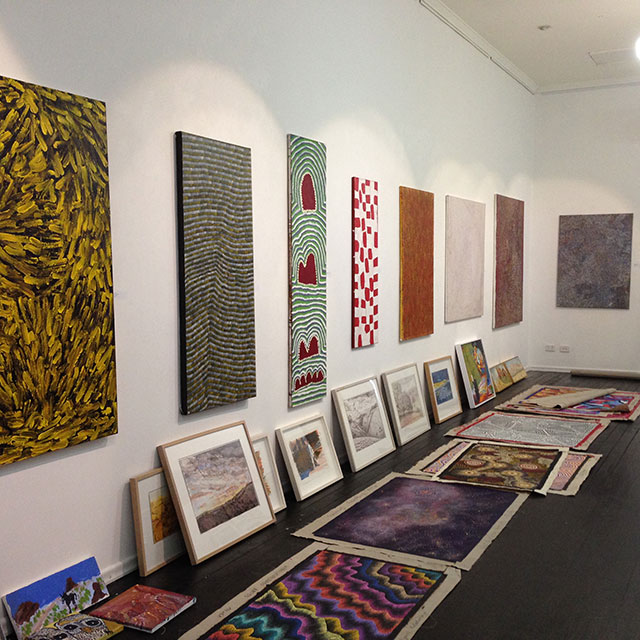 ---


Please join our mailing list.