Now showing 
(downstairs)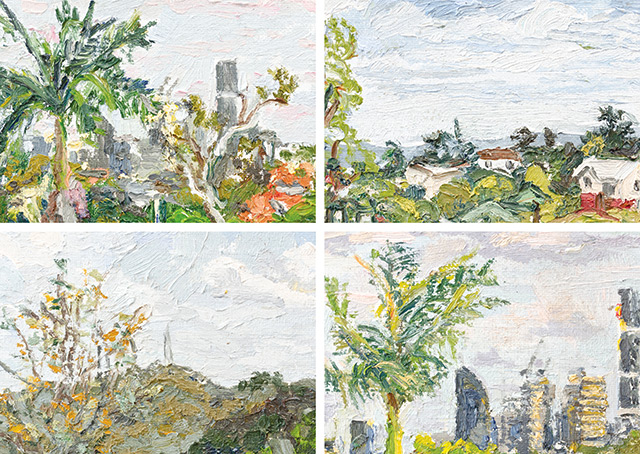 Maureen Hansen
From Life : Brisbane Light
For 30 years Maureen Hansen has continued the tradition of plein-air painting brought to us by the Impressionists. By painting her immediate surroundings over hours at a time, Hansen mixes the colours unique to the Queensland sky. At QUT Hansen was fortunate to have the tuition of William Robinson and in 2019 Hansen has been asked to form an exhibition around the theme of colour for the Old Government House Gallery at QUT. Robinson said "if you paint your life you will never go wrong". This sterling piece of advice has driven Hansen's work to capture the feeling of change in Brisbane City.
This has resulted in her usual thickly painted still-life's and landscapes painted in oils and gouache which feature in 'From Life : Brisbane Light'.
Opening Event
Saturday afternoon, 11 May 3pm – 6pm
Exhibition Dates
8 May – 1 June 2019
---

Need framing or restoration work done?
Available Tuesday - Friday, our professional, trade qualified custom framer is here to help preserve and present your favourite mementoes and artworks for a fair price. She compliments the range of artist services we already offer.
---
Looking for a unique gift?
Our stockroom is overflowing with goodies to choose from!
Visit the gallery to view available works from previous exhibitions.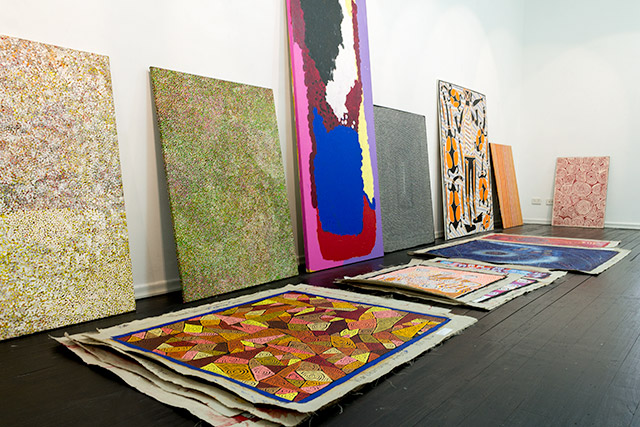 Did you know applicable* Australian small businesses can claim a 100% tax deduction on purchased artworks, up to a $30,000 limit on each piece?
Please support local artists, remote communities and the creative industries simply by improving your workplace.
* It is advised to speak to a tax professional about your particular circumstances
---