Now showing
(downstairs)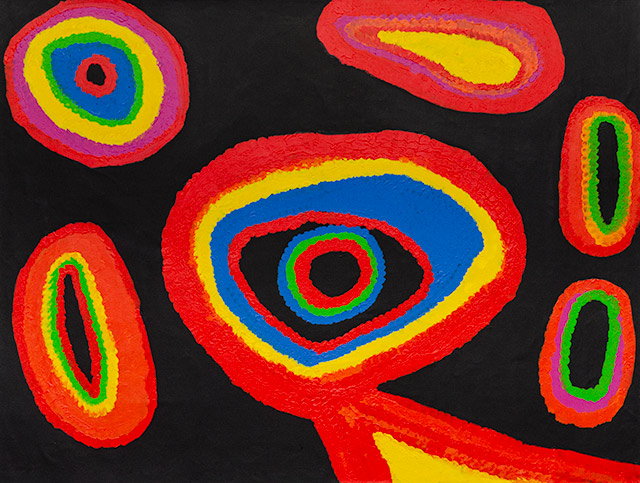 Mornington Island Art
Kunhanhaa
MIArt studio on Mornington Island (Kunhanhaa in Lardil and Kayardild languages) is a place of shared Culture and creativity. It's a place where stories are told, and memories are kept alive – joyful, exuberant and often tinged with the sadness of personal and Family histories stretching back and back and back. Country is the location as much as it is the heritage and the abiding subject matter of the artists.
These artists tell their stories about their families' deep-rooted connections to the Old People with authority and reverence. This deep connection to Culture and Country results in works of outstanding beauty and clarity that speak to viewers in a simple and profound way. Senior artist, Netta Loogatha, says, "It's good to make artworks, learn from each other. We learned all about our Country and story places from our Old People. Now we are painting and drawing them, so our grandchildren will learn all about them. Our Aunty Sally Gabori showed us the way, to learn from her and follow in her footsteps. We have our own paintings and drawings now of our homelands and sacred places, where we were born, oyster reefs and waterholes or camping spots. I am happy to show other people my Country and culture through my art. It brings a smile to my face when I finish an artwork and see a part of me on it."
Featuring Agnes Kohler (nee Goongarra), Amanda Jane Gabori Dibirdibi, Amy Loogatha Rayarriwarrtharrbayingat, Betty Williams (nee Yarrak), Dolly Loogatha Thunduyingathui Bangaa, Dorita Escott Wunda, Dorothy Gabori, Elsie Gabori Dibirdibi, Ethel Thomas Warthardangathi Bijarrba, Gwendalyn Hills, Helena Gabori, May Moodoonuthi Thunduyingathi Bijarrb, Netta Loogatha Birrmuyingathi Maali, & Roxanne Thomas.
Attending the opening will be the Art Centre Manager, JM John Armstrong.
Exhibition Dates
29 May – 30 June 2018
~
(upstairs)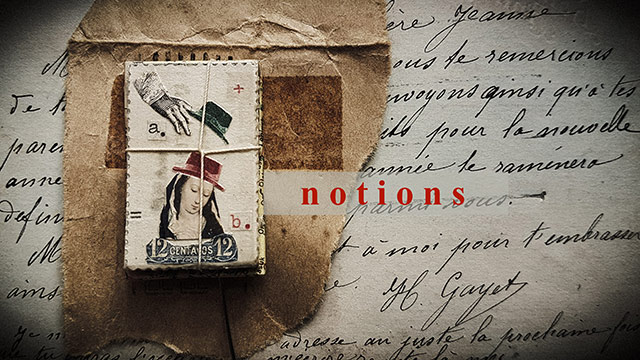 Glen Skien and Michelle Wild
n o t i o n s
n o t i o n s brings together the collaborative works of Brisbane based artists Glen Skien and Michelle Wild.
Within the collision of discarded materials and the use of collage and assemblage, their small handmade objects evoke a continual desire to retrieve and re-present new narratives. The outcomes are a series of wearable pieces and small objects that allow for whimsical and playful notions.
Glen Skien (DVA. MVA) 
Glen Skien is a North Queensland printmaker who relocated to Brisbane in 2007 to complete his Masters and Doctorate in Fine Art. In 2000, he established Silent Parrot Press that focused his practice on creating artists' books and unique print editions that blended etching, collage and assemblage techniques. For over 20 years he has maintained a profile as an exhibiting artist and continues to conduct workshops both nationally and internationally in the disciplines of printmaking, book binding and artists' books. 
Michelle Wild (BFA, BNursing)
Michelle Wild is a Brisbane based artist who is currently completing her Honours through Griffith University Queensland College of Art. Her studio practice has embraced both traditional printmaking techniques and small objects.
Artist Talk
Saturday afternoon, 14 July from 3pm 
Exhibition Dates
3 July – 21 July 2018
---

Need framing or restoration work done?
Available Tuesday - Friday, our professional, trade qualified custom framer is here to help preserve and present your favourite mementoes and artworks for a fair price. She compliments the range of artist services we already offer.
---
Looking for a unique gift?
Our stockroom is overflowing with goodies to choose from!
Visit the gallery to view available works from previous exhibitions.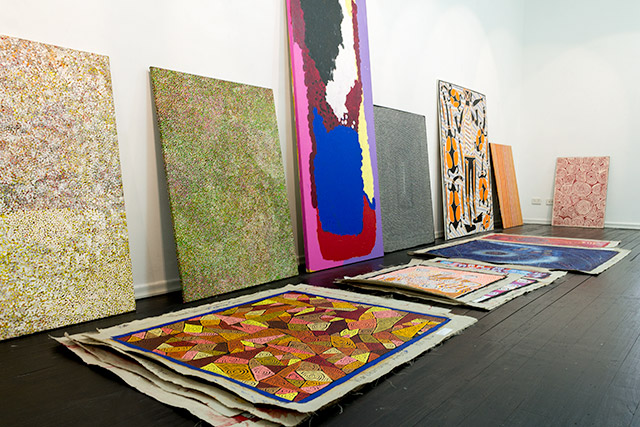 Did you know applicable* Australian small businesses can claim a 100% tax deduction on purchased artworks, up to a $20,000 limit on each piece?
Please support local artists, remote communities and the creative industries simply by improving your workplace.
* It is advised to speak to a tax professional about your particular circumstances
---