Flash Flood Art Sale! 
The staff here at WAG have all been deeply moved by the ongoing flood relief effort in North Queensland and have decided to team up with the GIVIT charity organisation (www.givit.org.au) to assist in the best way we can. Until the end of March, 10% of all sales of our stockroom items and previous consignment artworks will be donated to GIVIT, to directly help those in need. Many of the artworks are from remote art centres so you could end up supporting two communities at a time. We are also making available a few special items from our stockroom collection so please help with the Queensland Flood Appeal. 
Sale Dates
19 February – 30 March 2019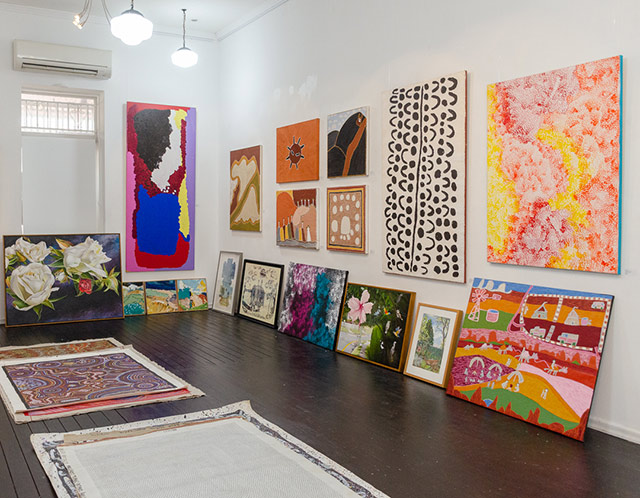 ~
Now showing 
(downstairs)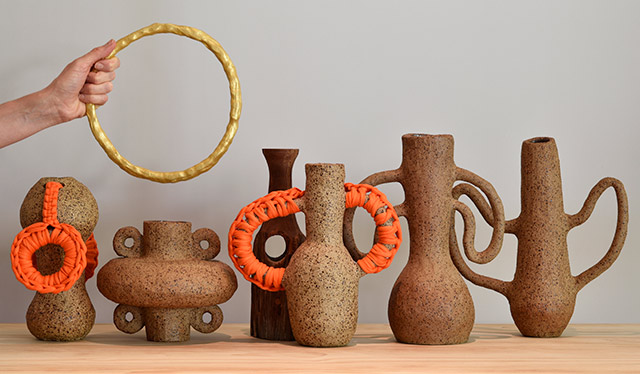 Julie-Anne Milinski
Dust over Eldorado
Dust over Eldorado is an exhibition of new works by Brisbane artist Julie-Anne Milinski. Disparate influences of archetypal pottery forms, ancient Egyptian feline divinity idols, cinerary urns and familial turned wooden objects have been reinterpreted as contemporary artefacts. Milinski imagines these works as vessels for the living, the departed, and the spirited beings in-between.
Her idiosyncratic crafted objects unite through a focus on play, process, form and surface. This emphasis is evident in the physical impressions left by the hand-building clay technique: the shallow dimples, deep clenches and repetitive textural surface treatments.
The addition of macramé and crocheted embellishments reflects Milinski's nostalgic and innovative approach to colour and material. These uniquely decorated objects and earthy vessels pull on a tense and yet sometimes humorous thread - a fibre of narrative which both connects and separates art and craft of contemporary and ancient cultures.
Opening Event
Friday night, 8 March 6pm - 8pm
Artist Talk
Saturday afternoon, 16 March 3pm - 4pm
Exhibition Dates
8 March - 30 March 2019
---

Need framing or restoration work done?
Available Tuesday - Friday, our professional, trade qualified custom framer is here to help preserve and present your favourite mementoes and artworks for a fair price. She compliments the range of artist services we already offer.
---
Looking for a unique gift?
Our stockroom is overflowing with goodies to choose from!
Visit the gallery to view available works from previous exhibitions.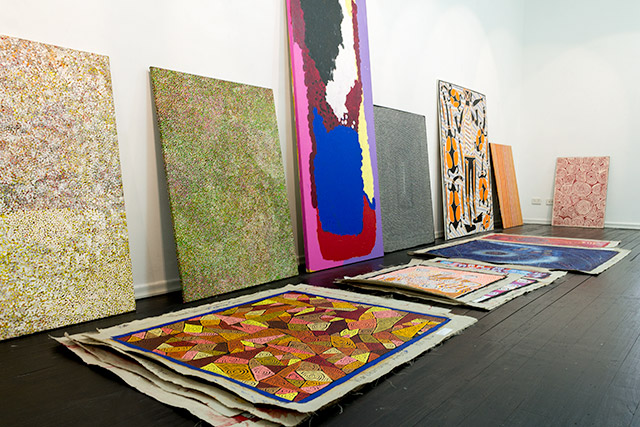 Did you know applicable* Australian small businesses can claim a 100% tax deduction on purchased artworks, up to a $20,000 limit on each piece?
Please support local artists, remote communities and the creative industries simply by improving your workplace.
* It is advised to speak to a tax professional about your particular circumstances
---