Larry Lanley was an activist and Leader and a founding member, way back in 1973, of the Woomera Aborigine Company that, after various name changes, became Mirndiyan Gununa that includes MIART.
Mr. Lanley said: "it is the way we think and feel about the land that makes us Aboriginal … Our lives are changing but this does not mean we should forget the things that it took us thousands of years to work out. These things keep us clear and straight … and show us the proper way for Aboriginal people to live … Our bodies must keep doing the dances and living in the bush, and making the artefacts that keep our skills alive. These things are what we need to keep the head and the body together … and the land can make us whole again."
Country, Family, Land, Sea, Ceremony, Memory, Responsibility, Respect, Community - there are stories for all these and more and where there's a story to be told there's a painting to be painted.
The works in this exhibition by Lardil and Kaiadilt artists working in the MIART studios on Mornington Island are truly about things that the artists have always known, things that make them who they are and things that have a universality even though located in a very specific and very remote geography.
The colour and life that makes these paintings sing across cultures works because the artists know things in a detailed, meaning-invested and emotionally-charged way. Each artist has a solid and unshakeable individuality that is conferred, by right, from each artist's birthplace and comes through in very different stylistic ways in their paintings – they all know things they have always known.
John Armstrong
Click on thumbnails below for artwork details
---
---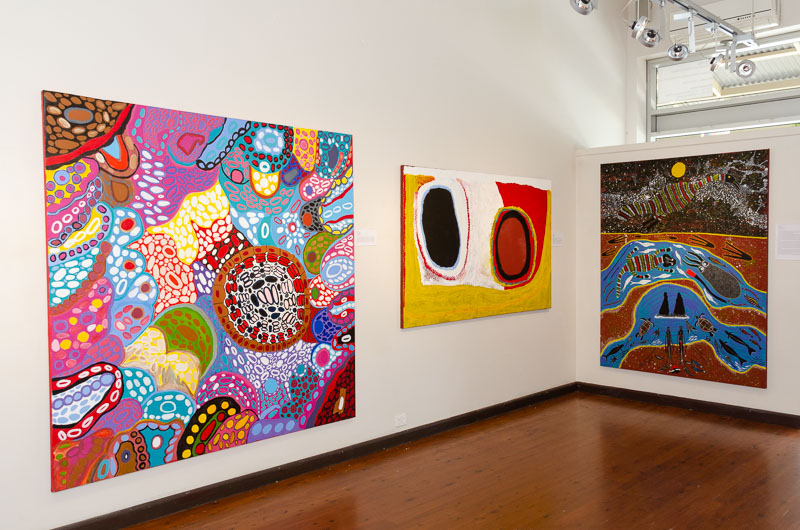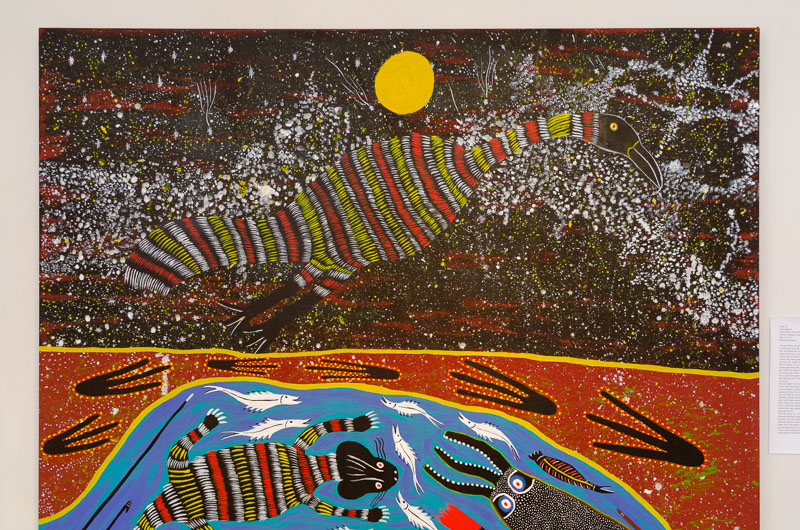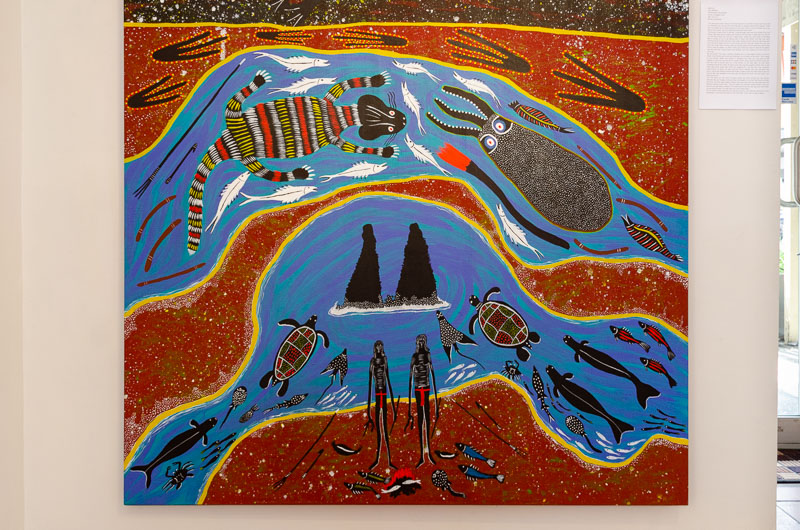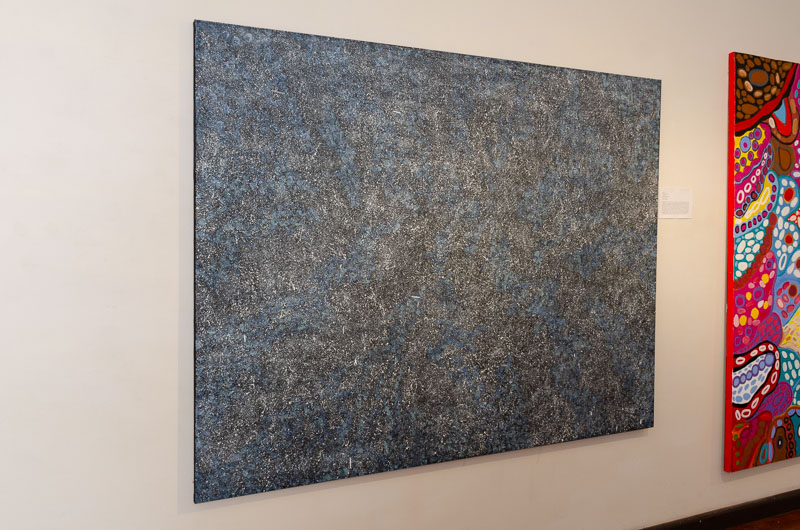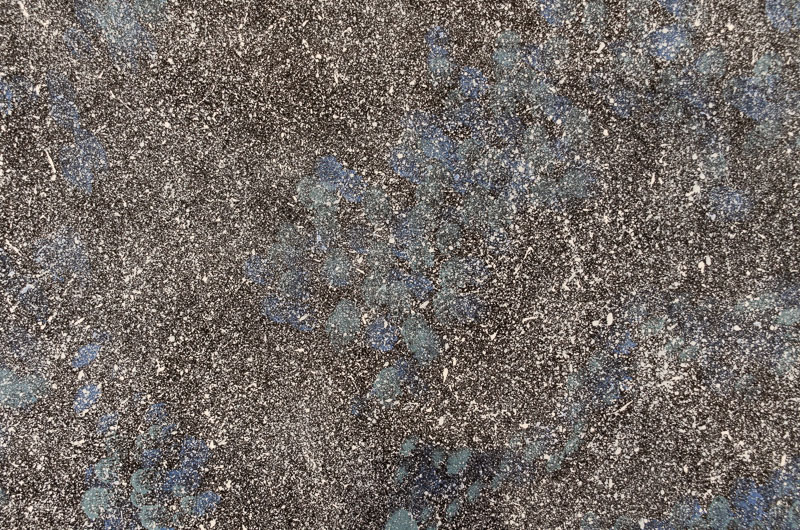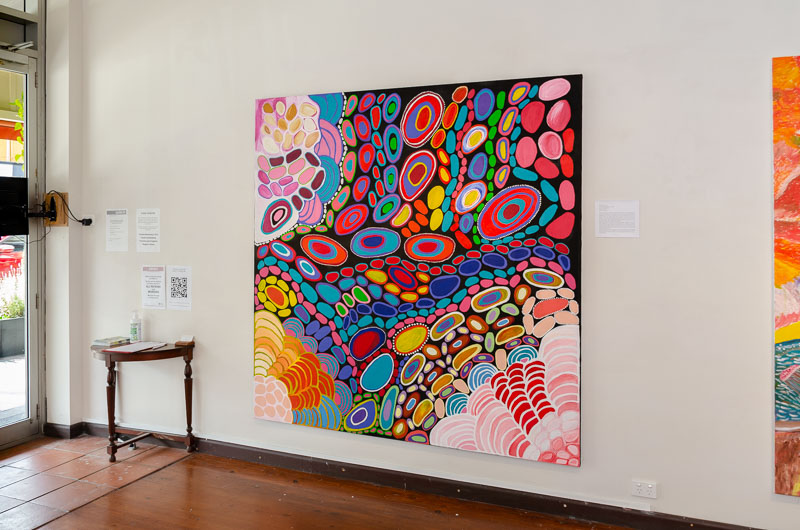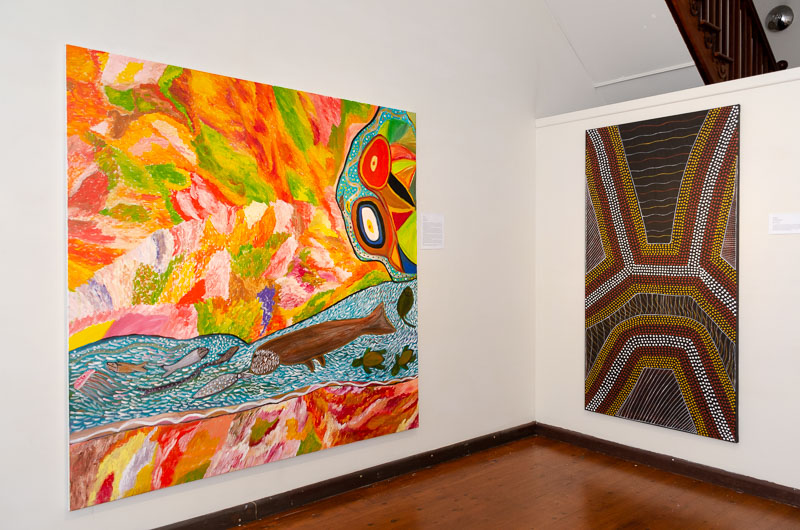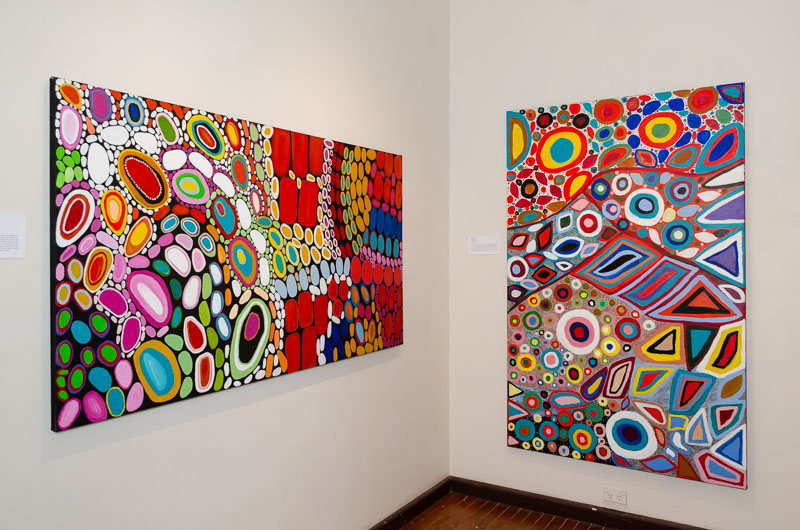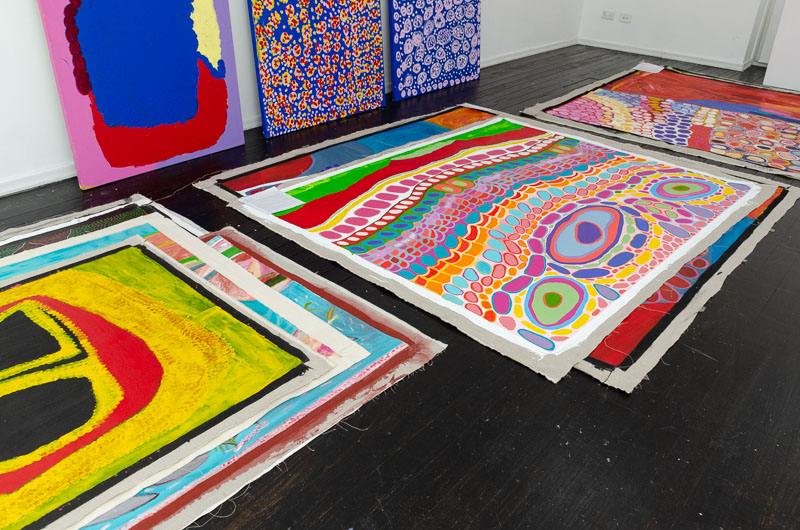 ---